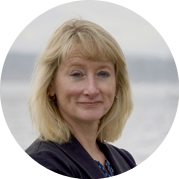 Managing Director
Seattle, WA
/
Transfer Pricing
Nancy Voth is a Managing Director in the Valentiam Group's Seattle office. She has practiced transfer pricing and valuation since achieving her Ph.D. in Applied Economics from the University of Minnesota in 1999.
Nancy has advised multinational companies on a wide range of transfer pricing and valuation issues, including global transfer pricing planning for supply chain changes, business restructurings, and start-up companies; global transfer pricing documentation and tax compliance; operational transfer pricing; cost-sharing arrangements (CSAs); Advance Pricing Agreements (APAs); audit defense; and valuation of businesses, business interests and intangible property for tax reporting, financial reporting and commercial litigation purposes.
Nancy has worked as a Senior Manager at Deloitte. She obtained her Chartered Financial Analyst designation from the CFA Institute, as well as a Master's in International Management from the Thunderbird American Graduate School of International Management.