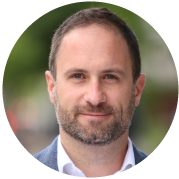 Partner
Santa Monica, CA
/
Transfer Pricing
Jared Walls is a Partner with Valentiam Group and the co-leader of the Transfer Pricing Service Line of WTS Global. WTS Global is an independent tax and transfer pricing network that is active in more than 100 countries.
Jared has advised clients on transfer pricing and valuation matters in the United States and Europe since 2003. Prior to joining the predecessor firm of Valentiam in 2013, he worked in the transfer pricing practice of a Big 4 firm in Madrid.
In addition to his client service role, Jared led the knowledge management and economic analysis (KM&A) and technical research and development divisions of the firm's Spanish transfer pricing practice.
Jared is a frequent author and speaker on transfer pricing and valuation matters. He has also been consistently recognized in the Legal Media Group "Expert Guides" as one of the world's leading transfer pricing advisers.