Valentiam adds transfer pricing partner Josh Walls to growing practice
Posted by Valentiam Group on May 17, 2022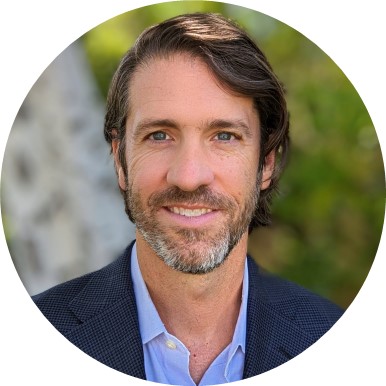 We are pleased to announce that Josh Walls has joined the Valentiam Group as a transfer pricing partner in our Los Angeles office.
Josh brings more than 20 years of transfer pricing and valuation experience in Big 4, boutique, and in-house roles. Prior to joining Valentiam, Josh spent nearly seven years leading the in-house transfer pricing team at Amgen, a Fortune 500 biotech company.
Josh is a life sciences industry thought leader and has extensive experience advising clients in a range of industries. While leading Amgen's transfer pricing team, he shaped and oversaw implementation of transfer pricing strategies, policies, and processes, managed operational transfer pricing for tax provision and accounting, led transfer pricing aspects of due diligence and integration for business and product acquisitions, and partnered with leaders across functions to operationalize transfer pricing guidance and support key business decisions.
The addition of Josh strengthens the firm's West Coast presence and adds significant depth and leadership to our life sciences practice. He brings a unique combination of technical consulting expertise and in-house perspective, enabling him to add value to clients across industries and all facets of transfer pricing.
Josh, who is a frequent speaker on transfer pricing matters, recently represented Valentiam at the 2022 TP Minds Americas Conference (co-sponsored with WTS Global), where he moderated a panel session on Optimizing the Links Between TP and Provision.
Josh holds an MBA from UCLA's Anderson School of Management and a BA in Finance/Economics and a BS in International Business from Pepperdine University.
Contact Information
About Valentiam Group
The Valentiam Group is named after the Latin phrase ad valentiam, "to the value," to indicate the trusted accuracy of the work we do. The firm is made up of industry-leading professionals who have worked together for many years. Our senior professionals have been formed by experiences in industry roles, at legacy Big 4 accounting firms, and other respected boutique firms specializing in transfer pricing and valuation.

Topics: Transfer pricing, Transfer pricing and valuation
Related Posts
The OECD announces an agreement among the Inclusive Framework on the BEPS Pillar 1 and 2 project addressing the tax challenges of the digitalized economy.
The right transfer pricing solutions are critical to the financial health of your business. Call on Valentiam's transfer pricing experts for all your transfer pricing needs.