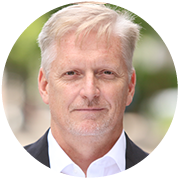 Partner
Jupiter, FL
/
Transfer Pricing
Dan Peters is the Managing Partner of the Valentiam Group. He has practiced transfer pricing and tax valuation since 1993.
Dan became partner at KPMG in 1998 and practiced both in the U.S. and the United Kingdom. He led and grew both the Economic Valuation Services practice and Global Transfer Pricing Services practice at KPMG for many years.
Dan joined Duff & Phelps in 2006 and ultimately led its entire Financial Advisory segment.
Dan subsequently founded his own firm in 2009 and helped build and lead an outstanding team of professionals for over a decade. The firm is the predecessor firm of Valentiam.
Dan and his team have received many accolades in independent rankings, including his being consistently ranked as among the "Best of the Best – US" by International Tax Review.