Are you prepared to steer your company successfully through transfer pricing evaluation during an acquisition?
Get expert guidance to help you effectively manage transfer pricing policy integration and ensure regulatory compliance.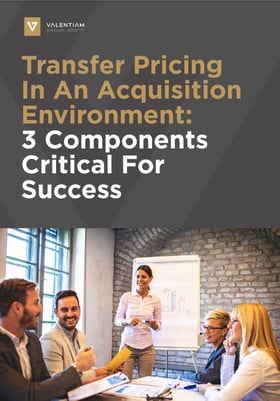 With increasing M&A activity and ever-evolving international guidelines to comply with, there are a whole host of transfer pricing complexities that companies must address to ensure a successful acquisition.
With the help of this guide, you'll learn:
How to identify red flags in transfer pricing documentation as part of due diligence.
Strategies for integrating and optimizing transfer pricing policies for a newly-merged organization.
Common transfer pricing challenges companies face in an acquisition and how you can prepare for them.
Ways to ensure compliance with OECD guidelines, including new BEPS reporting requirements.
Download this guide today to learn more about how to manage transfer pricing in an acquisition environment.